English Literature – New Book ☆ NIRVANA – The Highest Happiness: Be A BUDDHA in the modern world ☆ Mr. Jagat Singh Bisht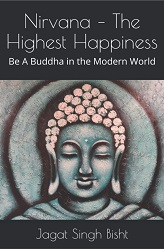 ☆ NIRVANA – The Highest Happiness: Be A BUDDHA in the modern world ☆ Mr. Jagat Singh Bisht ☆ 
I am happy to share with the readers and writers of e-abhivyakti that my fourth book NIRVANA – The Highest Happiness: Be A BUDDHA in the modern world is available on Amazon.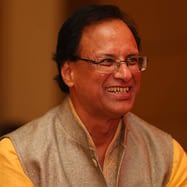 Shri Jagat Singh Bisht
(Master Teacher: Happiness & Well-Being, Laughter Yoga Master Trainer, Author, Blogger, Educator, and Speaker.)
In this book, you will find simple, effortless, and painless practices for authentic happiness, stress management, and lasting peace. These exercises are easy to do, can be taken up by anyone, and require no previous training or experience.
About the book:
The Buddha taught the Dhamma – the law of nature, the path of truth -about two thousand and five hundred years ago.
A lot of time has since elapsed, and much water has flown down the rivers. The whole world has changed drastically but the guiding principles of spirituality remain the same.
The Buddha understood that this world is in turmoil. There is stress, misery, and pain all around. The human beings are suffering.
After a long struggle for enlightenment, he arrived at the root cause of all suffering, and discovered a path leading to liberation from suffering, to peace, to happiness.
This book helps you to understand Nirvana – the culmination of the quest for perfection and happiness – and takes you on the path leading to Enlightenment.
It presents the Buddha's teachings in a crystalline form and acquaints you with the quintessence of the practice of meditation.

It takes you on the way to the end of suffering, pain, and distress.

If you are seeking a stress-free life, peace of mind, and spiritual wisdom, this book would be of immense benefit.
This is the fourth book by the author on happiness.
Amazon Kindle Link: >>>> 
NIRVANA – The Highest Happiness: Be A BUDDHA in the modern world
You Tube Link : >>>> 
NIRVANA – The Highest Happiness: Be A BUDDHA in the modern world
Other books of the Author on Amazon Kindle.
Amazon Kindle Links >>  
Founder: LifeSkills
Author, Blogger, Laughter Yoga Master Trainer, Behavioural Science Trainer, and National Science Talent Scholar.
He is a Laughter Yoga Master Trainer of international repute and has been propagating happiness and well-being among people for the past twenty years.
He served in a bank for thirty-five years and has published six books.
Please feel free to call/WhatsApp us at +917389938255 or email lifeskills.happiness@gmail.com if you wish to attend our program or would like to arrange one at your end.
≈ Editor – Shri Hemant Bawankar/Editor (English) – Captain Pravin Raghuvanshi, NM ≈